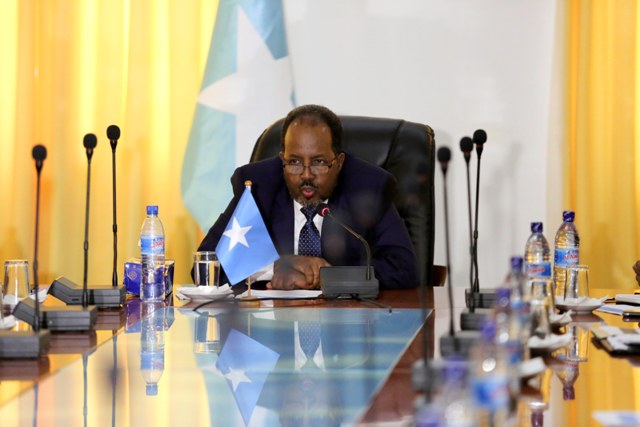 Mogadishu-(Puntland Mirror) Somalia will host next IGAD heads of states summit which is scheduled in September this year, President said.
Somalia was given to host the summit after IGAD heads of states met in Addis Ababa on Friday.
The Somali President Hassan Sheikh Mohamoud has on Saturday returned to Mogadishu after he attended the IGAD leaders summit, President Mohamoud said that the next IGAD heads of states summit will be held in Mogadishu.
In January, 2015, foreign ministers from seven countries in IGAD, have met in the Somali capital for the first time in early 25 years.