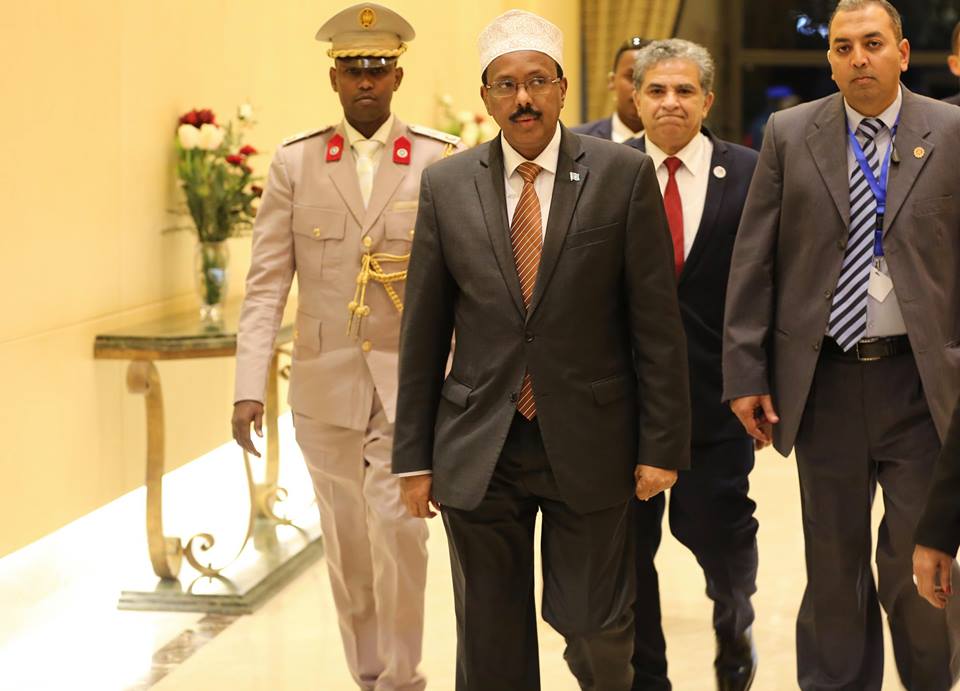 Sharma El Sheikh-(Puntland Mirror) President Mohamed Abdullahi Farmajo of Somalia arrived in Sharma El Sheikh, Egypt on Thursday.
Farmajo will attend conference of The Common Market for Eastern and Southern Africa (COMESA), discussing investment and development issues on eastern and southern Africa.
Several countries in the COMESA are expected to attend the conference, which will last for three days.