Garowe-(Puntland Mirror) The Iftin Bank has launched banking services on Wednesday in the Puntland capital, Garowe.
The opening ceremony was attended by Puntland President Abdiweli Mohamed Ali, ministers, MPs and businessmen.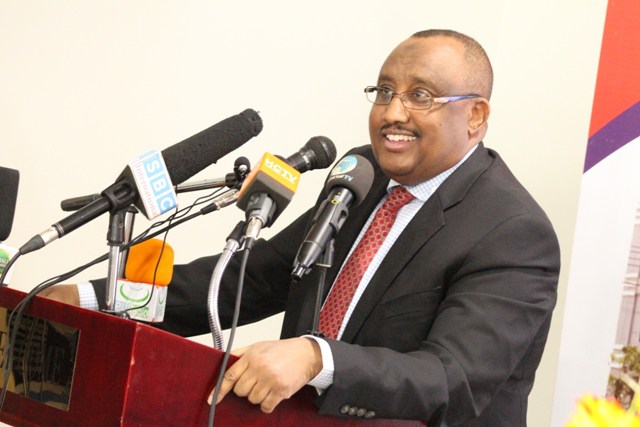 Speaking at launch, Puntland President said that the new bank will create jobs for educated young people of Puntland and encouraged Puntland citizens to invest in their region.
The President advised the bank administration to extend new services and establish relationship with international banks.
However, Puntland and other regions of Somalia still has no bank can work with international banks in the world, all the banks in the country and remittances have special accounts in foreign banks.