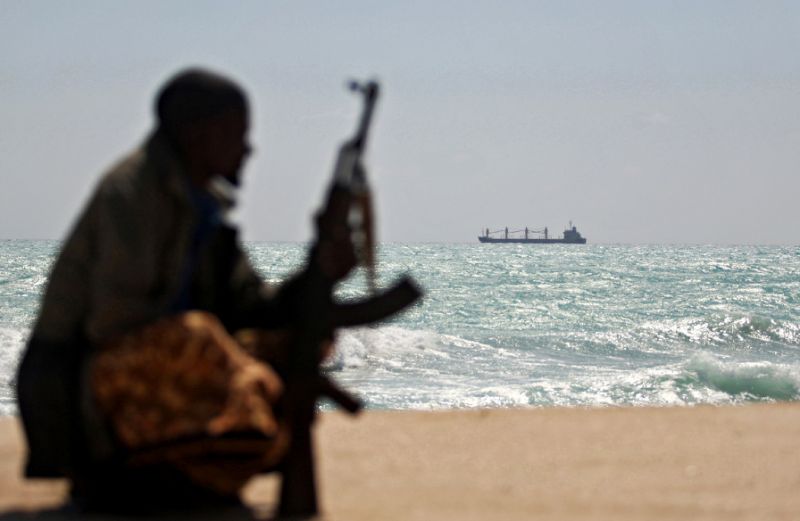 Nairobi-(Puntland Mirror) The threat of piracy off the coast of Somalia looms large despite significant gains made against it, says a UN official.
Andrew McLaughlin, the Program Officer in charge of Global Maritime Security at the UN Office on Drugs and Crime (UNODC) told Xinhua in Kenyan capital Nairobi that a fragile political, economic and security situation in Somalia could provide a fertile ground for piracy to thrive.
"Piracy in Somalia has not been defeated but only countered. The threat can recur since the security and economic situation in Somalia remains dire," McLaughlin said in an interview with Xinhua.
He regretted that Somalia's limited military capability and high youth unemployment could undermine efforts to eradicate piracy.
He said economic incentives like the rebuilding of fishing industry in Somalia would dissuade jobless youth from becoming pirates.
Somalia's coastline has not recorded any major attack on a cargo ship since 2012 thanks to anti-piracy patrols by international warships and Somalia's Puntland maritime forces, which destroyed the piracy's roots in the coastal towns of Puntland.
While there has not been recorded attack on a cargo ship since 2012, there have been several on fishing boats and there are still 10 Iranian hostages taken in 2015.
Source: Xinhua news agency + Puntland Mirror.