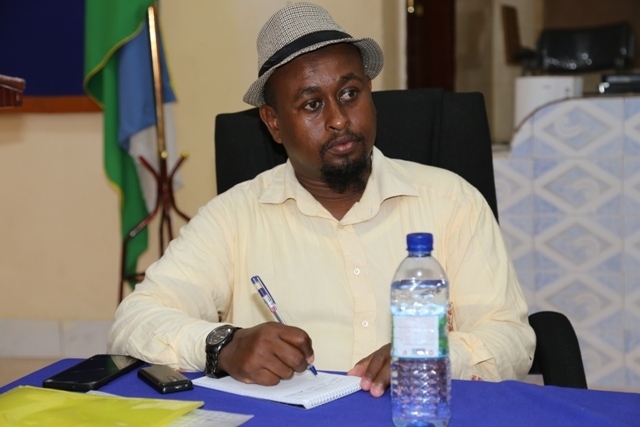 Garowe-(Puntland Mirror) The Director General of Puntland Ministry of Interior may be fired after allegations of corruption, sources close to the matter told Puntland Mirror.
For the past weeks, the relationships between the Ministry of Interior and its partners have been frosty especially Unicef after the Director General of the Ministry of Interior Mohamed Ali Nour also called Juba has mismanaged a project intended to register births in Puntland, funded by Unicef.
Sources confirmed to Puntland Mirror that the project was suspended in late 2017 after Unicef realized the corruption in the project, and demanded to conduct a financial probe, authorizing Kenya-based company Baker Tilly Meralli to launch the investigation.
"When the investigation was carried out, the company found that a lot of money was disappeared, and it sent a message to the Director General to respond where the money was utilized," the source, who asked to remain anonymous, said.
"Unfortunately, the Director General has been refusing to respond to all the Email messages sent by the company, which led to the suspension of Unicef's program," the source added.
UNICEF has advised the Minister of Interior Affairs to appoint a permanent employee to carry on the project, but that does not happen, as the source said.
Allegations of corruption have reached the top government officials, the President is expected to carry out directors generals reshuffle, Mr Juba's job is in danger, according to sources with government.
Juba, who has been working for a long time in the JPLG project funded by UN agencies and implemented by the Ministry of Interior, was appointed as the Director General of the Ministry of Interior in 2016.
As it is preparing to celebrate 20 years of statehood, Puntland has seen countless corruption scandals since its formation in 1998, no Puntland government official has ever been held accountable for his actions and for failures in public duty nor has there been any criminal case against a government official accused of embezzlement of public money in Puntland.