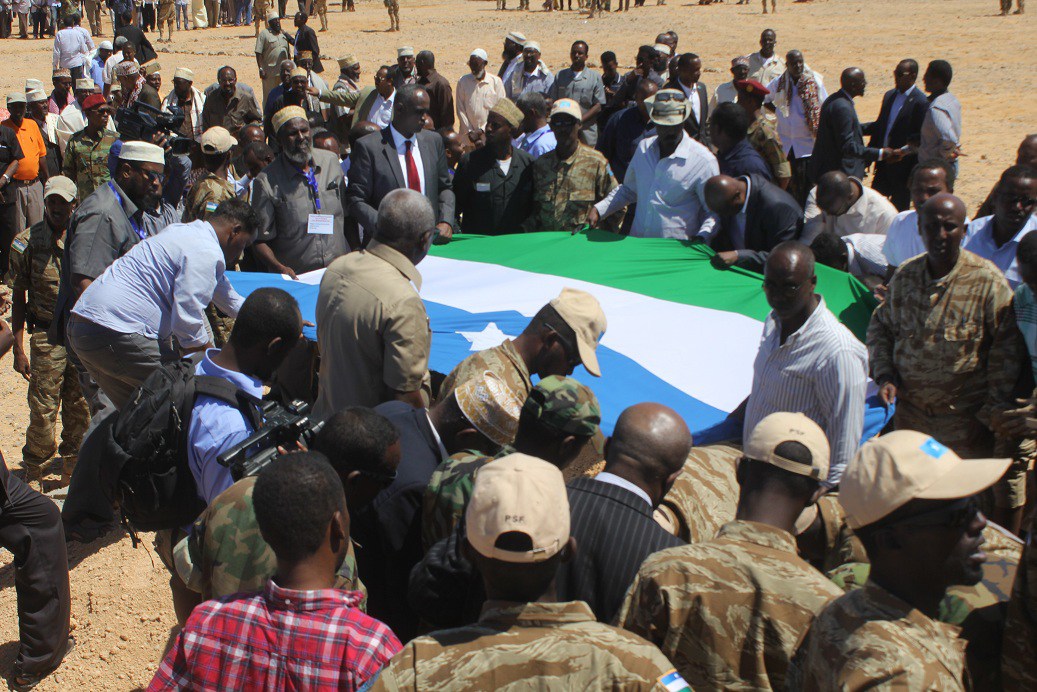 Bosaso-(Puntland Mirror) The body of former Puntland President Mohamoud Muse Hersi also called "Ade" was Tuesday laid to rest at the Bosaso international airport in the port town of Bari region.
The late Ade was served as President of Puntland state in Somalia from 2005 to 2009.
The funeral service was attended by Puntland President Abdiweli Mohamed Ali, the outgoing Somali Prime Minister Omar Abdirashid Ali Sharmake and other dignitaries from across Somalia.
Mohamoud Muse Hersi was died in the Dubai of the United Arab Emirates (UAE) last week.
The former President will be remembered for his big role in the reconciliation building of Puntland.