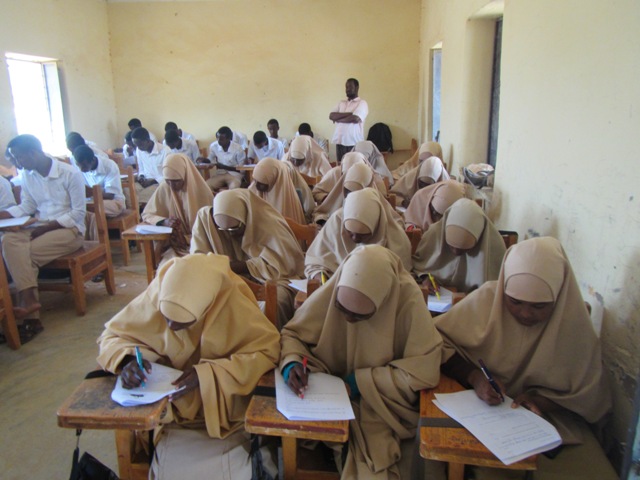 Garowe-(Puntland Mirror) About 12,000 students in Puntland on Saturday sat for their final examination of Grade 8 and Grade 12, officials of Puntland Ministry of Education said.
Speaking at the opening ceremony of the examination, Puntland Vice President Abdihakim Omar Amay has wished the students a brighter future. 
The examination will last six days, which will take place 86 locations in the nine regions of Puntland, according to Ministry of Education.
Puntland has been considered the best education state in Somalia.