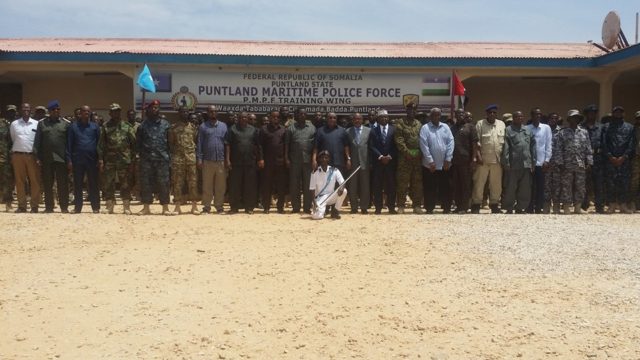 Bosaso-(Puntland Mirror) UAE will continue its support to Puntland Maritime Police Force (PMPF), president said.
Speaking at press conference in Bosaso on Monday, Puntland President Abdiweli Mohamed Ali said UAE will continue training and giving wages to PMPF forces.
Puntland President has denied that UAE suspended support for PMPF. He thanked UAE for its support to the forces.
President Ali described PMPF forces one of the best trained in Somalia, who play a major role in the general security of Somalia, particularly in Puntland.
UAE's state news agency WAM said On Sunday that Dubai ended a military training programme in Somalia, adding that the UAE is supervising a counter-piracy maritime police force in Puntland.
UAE began supporting PMPF forces in 2011 under the President Abdirahman Faroole administration.