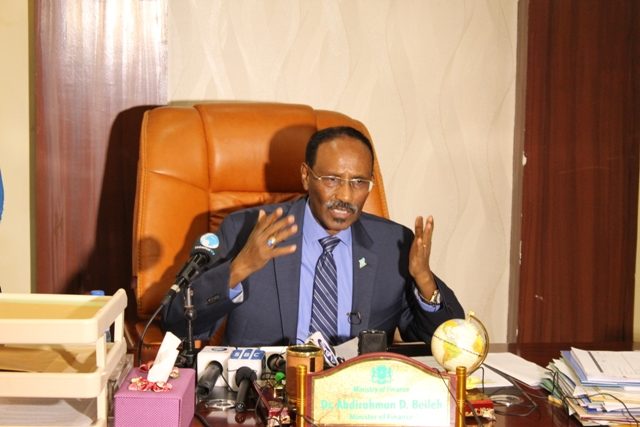 Mogadishu-(Puntland Mirror) Somali Finance Minister said Somali shilling notes will soon be published.
"To print the banknotes the cost of printing would be $41 million," Abdirahman Duale Beyle said in a press conference in Mogadishu on Sunday.
Beyle said Somalia has not been able to pay the amount of money needed, but it is making efforts to get.