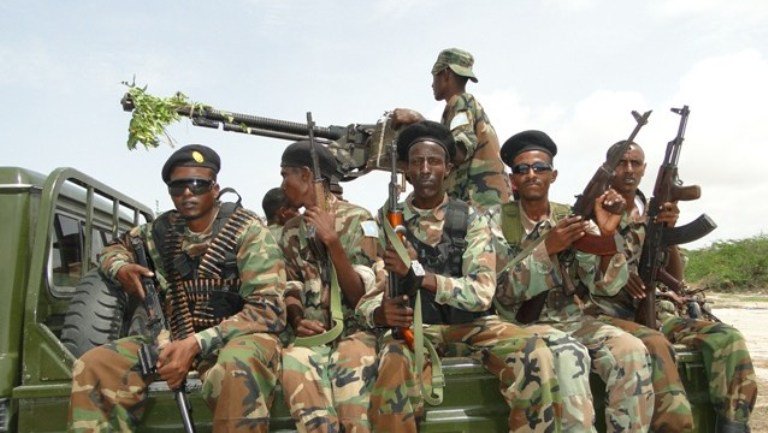 Mogadishu-(Puntland Mirror) Somali security forces are preparing an offensive to liberate Lower Shabelle region from Al-Shabab militants, security sources say.
New heavily armed forces have been deployed to areas in the Lower Shabelle region to battle with Al-Shabab militants, according to sources.
Lower Shabelle region remains one of Al-Shabab's biggest strongholds in southern Somalia.
In April this year, President Mohamed Abdullahi Farmajo of Somalia has declared a war against Al-Shabab, which has been fighting for years to overthrow Somali government in Mogadishu.