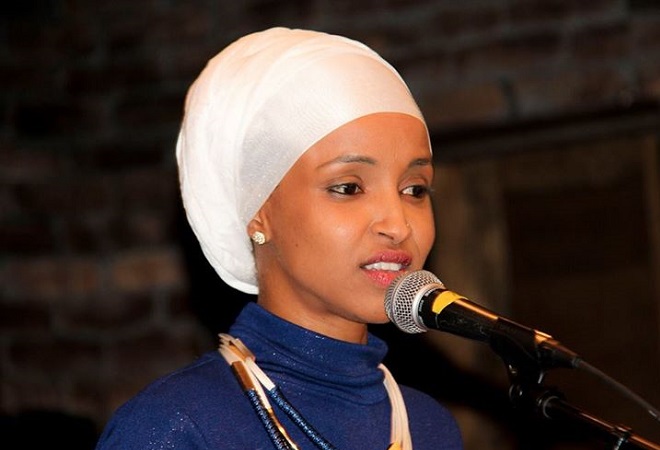 Minneapolis-(Puntland Mirror) Somali born Ilhan Omar has won democratic primary in district 60-B of Minnesota.
Ilhan won the Democratic primary for Minnesota state council with 40.95% of the vote, beating out former representative Phyllis Kahn, who held the chair of District 60-B for more than 44years.
Ilhan Omar's other rival for the primary Mahmoud Nur has received 30% of the vote.
After the success of Ilhan Omar, Mr. Mahmoud Nur has congratulated Ilhan Omar.
"I want to congratulate Ilhan Omar for winning the race for district 60B," he wrote on his Facebook page.
Finally, if elected in November, Ilhan becomes the first, black, Muslim woman elected to office in the U.S.