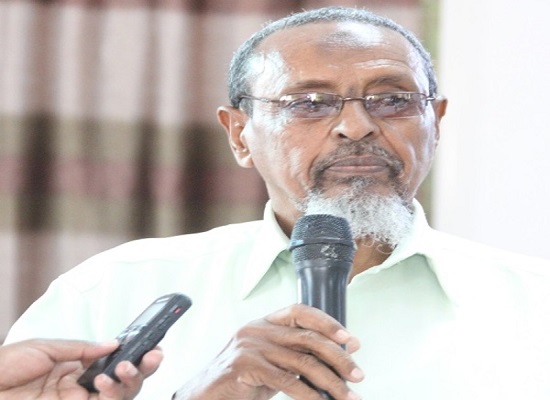 Garowe-(Puntland Mirror) Puntland's popular veteran politician, Abdi Haji Yousuf "Shuluo", has wounded in a car accident in Burawadal area of Sool region in the early afternoon on Thursday, according to the medical officials.
The accident happened in Burawadal area, about 30km north of the Puntland capital, Garowe, according to the officials.
A medical official at Garowe general hospital, who spoke to Puntland Mirror said that the politician is in good condition and he suffered minor injuries to his hand and the head.
Mr. Shuluo was worked many posts such as Puntland interior minister and director general of Somali central government under the President Mohamed Siad Bare's administration, in 2008 he was also candidate for the President of Puntland.