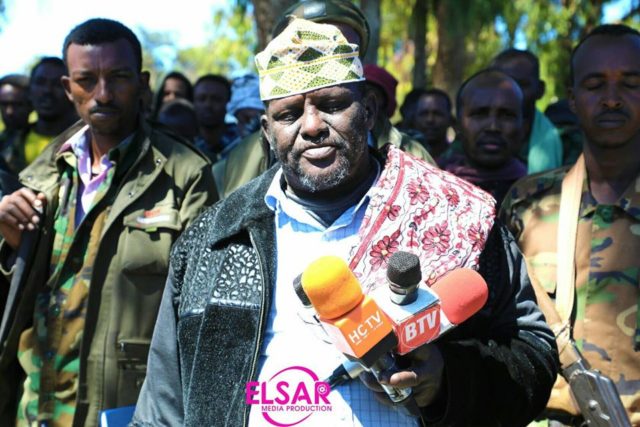 Erigavo-(Puntland Mirror) Leader of Somaliland rebels Col Said Awil Aare reached an agreement with the Somaliland government, he told reporters on Thursday, speaking from his base in the mountainous area near Erigavo.
Col Aare, a former army officer within Somaliland, agreed to integrate his 800 fighters into government forces, ending about two years of conflict between his militia and the administration of Muuse Bihi Abdi.
The agreement between the Aare rebels and the administration of Muuse Bihi has been mediated by traditional leaders in Somaliland who have been leading peace efforts in recent months.
Aare fled from Somaliland administration in 2018, stating he met oppression against his clan.
He opened his first base near Qardho town of Puntland in mid-2018, but in early 2019 he relocated to a mountainous area near Erigavo in the Sanaag region.
During the insurgency, there have been several clashes between his militia and Somaliland forces.