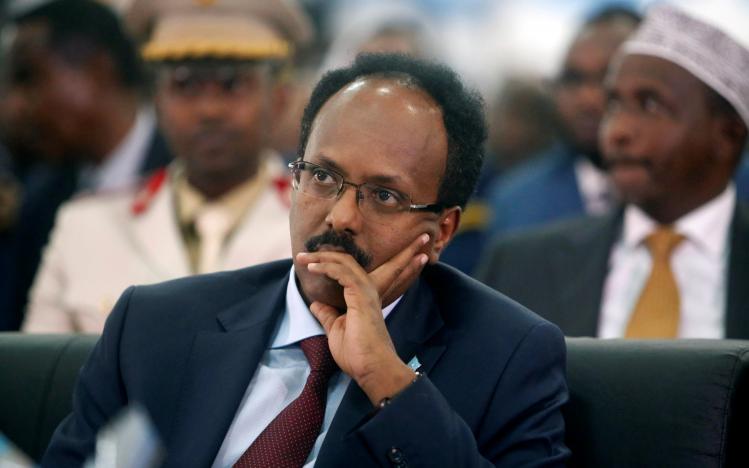 Mogadishu-(Puntland Mirror) Mohamed Abdullahi Farmajo was inaugurated as the 9th President of Somalia on Wednesday.
The inauguration ceremony was held at Afisyoone Avenue in the Somali capital, Mogadishu.
In his remarks, Farmajo pledged to restore honor and dignity of the Somali people.
Somali lawmakers elected him on February 8 as the country's President.
The leaders of neighboring countries of Somalia including Djibouti President Ismail Omar Guelleh, Ethiopian Prime Minister Hailemariam Desalegn and Kenyan President Uhuru Kenyatta were attended the inauguration ceremony of the President Farmajo.
Somali citizens are expecting the new president to address the lack of security and the bad economic situation in the country.
Farmajo will serve a four-year term in office, according to the Somali federal constitution.