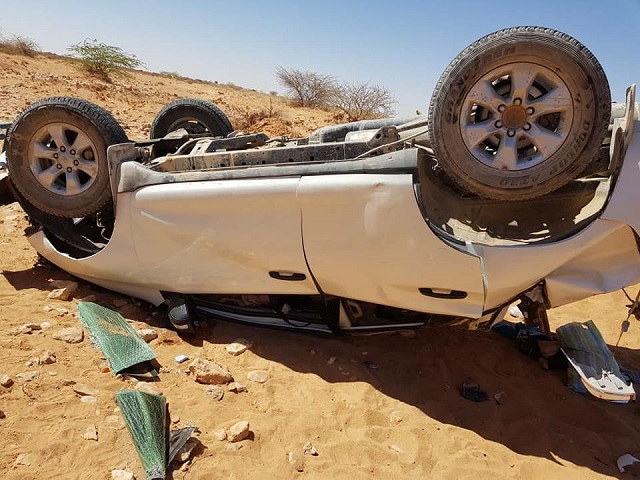 Qardo-(Puntland Mirror) Two people were killed and one other was injured in a car accident in the outskirt of Qardo town in Karkaar region on Saturday, a government official said.
Qardo Mayor, Abdi Saeed Osman told media that the accident occurred when the car veered off the road.
The car involved in the accident was Toyota Mark II Wagon, carrying sacks of Khat from Garowe and headed to Qardo, the mayor said.
In the past few years, car accidents increased in Puntland. A total of 358 people died in accidents on Puntland roads in 2017, Puntland Traffic Police Department said in a report released last month.