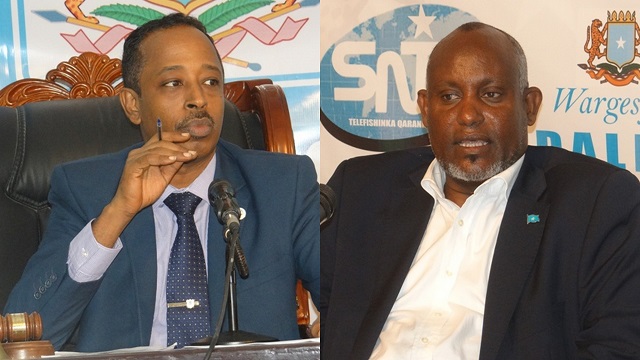 Mogadishu-(Puntland Mirror) Somalia's federal MPs have chosen Abdiweli Sheikh Ibrahim Mudey as the deputy speaker of the parliament on Thursday.
Mr Mudey has secured 164 votes while his competitor Farah Sheikh Abdikadir received 94 votes during the second round of the election, according to the interim chairman of the election.
The MPs also elected Mahad Abdalla Awad as second deputy after defeated his rival Abdikadir Sheikh Ali in hard competition.
Mr Mudey worked as minister of labour and social service under President Hassan Sheikh Mohamoud while Awad served as the second deputy speaker of the parliament.
On Wednesday, the lawmakers have re-elected Mohamed Shiekh Osman also known as (Jawari) as speaker of parliament.
However, the MPs and the newly upper house members will elect next Somalia's president on January 28, as planned.