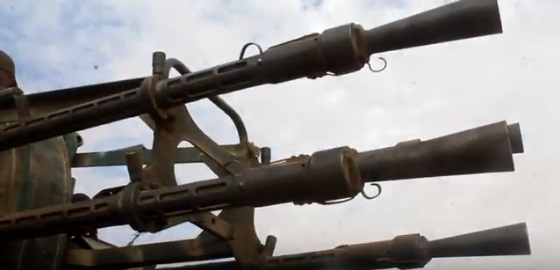 Garowe-(Puntland Mirror) The forces of Puntland and Somaliland have exchanged mortar fire on Monday morning near Tukaraq village of Sool region, a Puntland military source, who requested anonymity, told Puntland Mirror.
Firstly, Somaliland fired mortar shells after Puntland forces made advance on the area. Puntland military source said they have fired back.
However, the situation on the ground is calm, the source added.
The escalation came after UN envoy to Somalia Michael Keating paid a visit to Garowe and Hargeisa and met with the leaders of Puntland and Somaliland to try his latest efforts to end the military stand-off between the two sides.