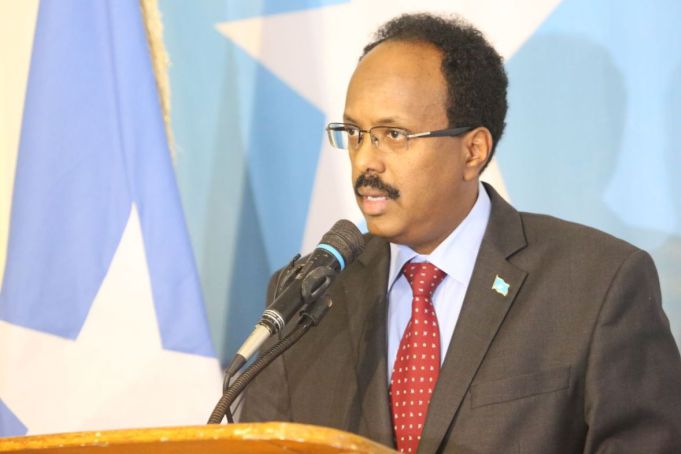 Mogadishu-(Puntland Mirror) Somali President Mohamed Abdullahi Farmajo said that rebuilding of the army is the first priority of his government.
In an interview with Asharq Al-Awsat newspaper Farmaajo said: "I am seeking to build a professional army that is able to protect the borders, defend the country's sovereignty and achieve stability".
The president said that the current plan is to drive Al-Shabaab militants out of the country within the next two yeas, and gradually start reducing the number of peacekeeping forces by October 2018,
Asked about the arms embargo on Somalia since the beginning of the 1990s, Farmajo said that ongoing sanctions on the country were limiting the army's capabilities.
"The current project to reorganize and restructure the army would not be effective if it is not paralleled with the lifting of sanctions," the president said.