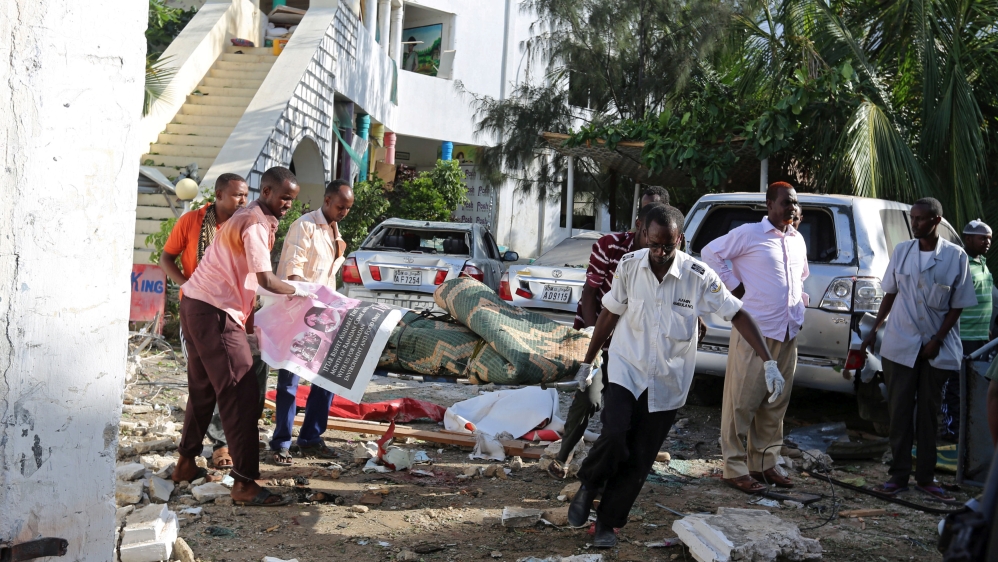 Mogadishu-(Puntland Mirror) The death toll from a car bomb that detonated into the hotel Posh in Mogadishu on Wednesday has reached to 19, medical sources say.
Five Al-Shabaab fighters who stormed the hotel after the car bomb exploded, were among those killed in the attack which lasted until dawn on Thursday.
More than 20 others were wounded in the attack, according to medical officials.
Most of the victims are said to be civilians.
Armed group Al-Shabab said they were behind the attack, Abdiasis Abu Musab, the group's military spokesman told group's radio station, Al Andalus.
The Wednesday's attack occurred as the government is struggling to beef up the security in the capital.
This was the first fatal attack in Mogadishu during the holy month of Ramadan.