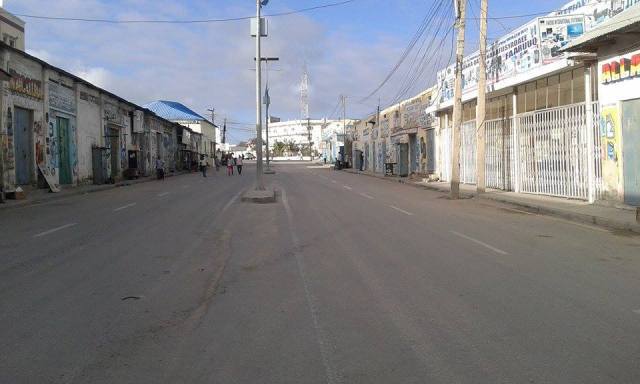 Mogadishu-(Puntland Mirror) The Somali security authorities have beefed up security measures in the Somali capital Mogadishu ahead of presidential election, which will take place in Mogadishu on February 8.
Most of the streets in Mogadishu were closed, trades requested to shut, and schools and universities gave students a two-day break.
The 275 members of the lower house and 54 members of the upper house will elect next country's president.
The current President Hassan Sheikh Mohamoud is among the 22 candidates who are vying for president.
In the first three rounds of the voting, a candidate needs two-thirds of the members of the lawmakers to be elected as president, round two is similar to round one, in a fourth round the win goes to the candidate who receives the most of the votes.
The voting will air on Somali local televisions as well as social media such as You Tube and Facebook.