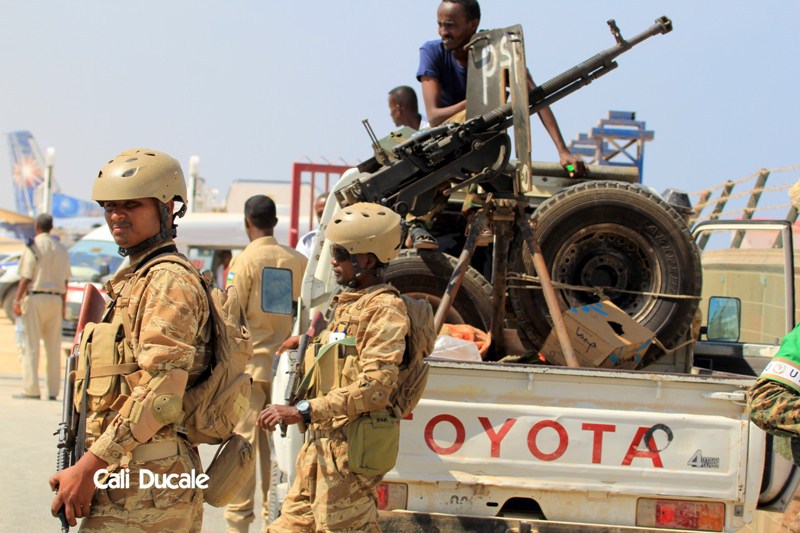 Bosaso-(Puntland Mirror) Puntland's security forces have launched anti-terror raids on the houses in Bosaso port town of Bari region on Thursday.
Puntland Mirror correspondent in Bosaso Abdullahi Bodacade reported that armed forces heavily deployed into the villages of the town.
The forces detained more than 20 people over suspected links to terrorist groups in Bosaso raids on Thursday, according to the correspondent.
The raid comes less than two weeks after Puntland's deputy police officer Jama Sahardid and director of presidential palace in Bosaso Adan Gaas Huruse were killed in an attacks in Bosaso, claimed by Al-Shabab militants.