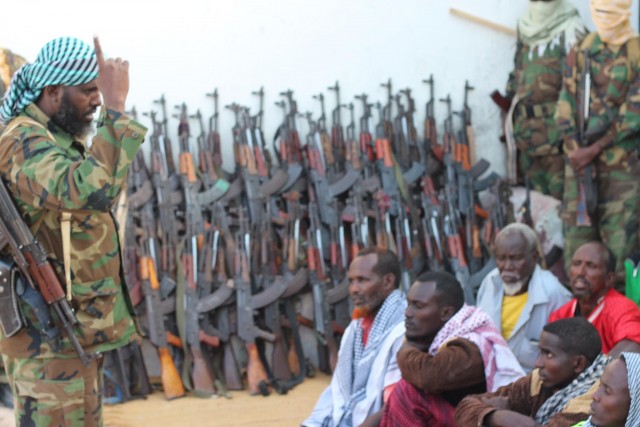 Mogadishu-(Puntland Mirror) Al-Shabab armed group said at least 60 of Somali government forces have laid down their weapons and surrendered to the group, Al-Shabab official said.
Al-Shabab's leader in Galgadud region of central Somalia, Hassan Yaqub Ali said 60 of Somali government forces have surrendered to the Al-Shabab militants in Galcad village of Galgadud region.
There has been no comment from the federal government of Somalia about the Al-Shabab's claim.
Al-Shabab is battling to overthrow Somali government, in a bid to create an Islamic state in Somalia.