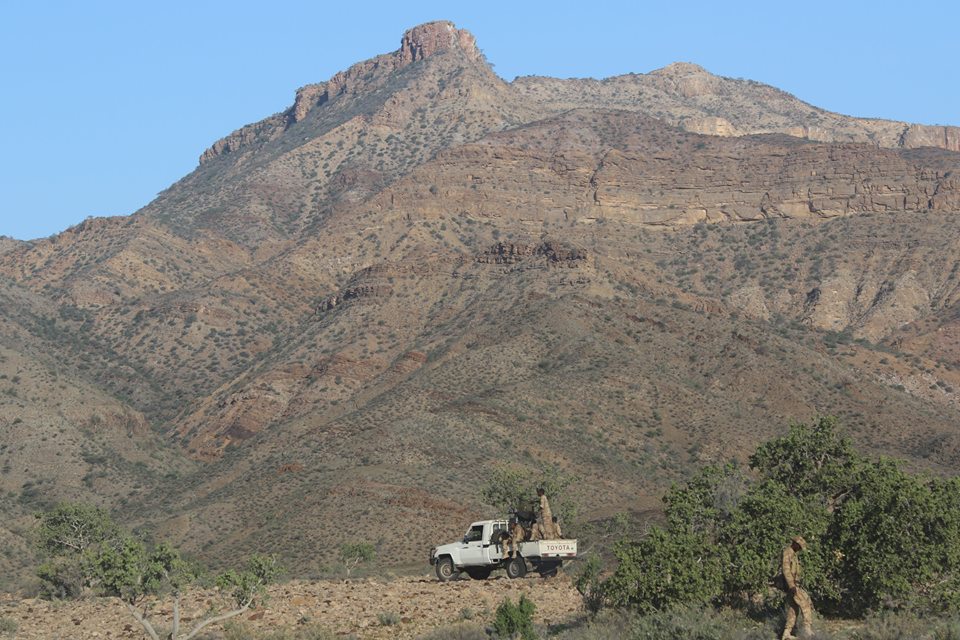 Garowe-(Puntland Mirror) Puntland Security Forces (PSF) has conducted an operation against Al-Shabab militants in Galgala hills, PSF said in a statement posted on Facebook.
In the statement, PSF stated the operation took place in Eldibir area of Galgala hills.
PSF did not mention if there were any casualties during the operation.
However, PSF vowed to continue the operation to clear Al-Shabab militants from the area.
Al-Shabab's insurgency in the Galgala hills turns seven year-old, it was in 2010 when the fighting between Puntland and Al-Shabab started there that left hundreds of people dead on both sides.
In June this year, fighters from Al-Shabab attacked a Puntland military base in Af-urur village of Galgala hills, killing dozens of soldiers.