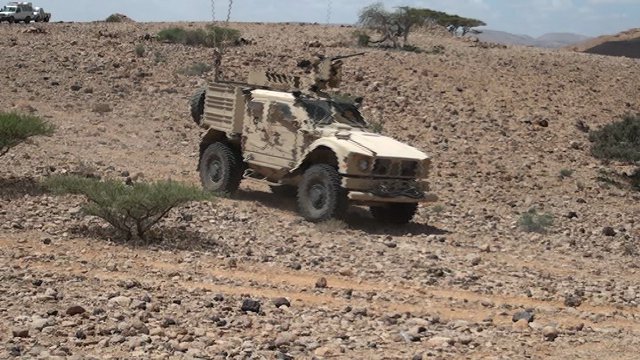 Garowe-(Puntland Mirror) Puntland's government forces have advanced to the outskirts of Qandala coastal town of Bari region, according to the sources.
The forces claimed it inflicted heavy loses of life on ISIS on the first day of the operation.
On Monday, the government forces captured Obolohe valley, which lies on the outskirts of Qandala.
Estimates of the number of ISIS fighters in Qandala vary, but most military experts put the number over 100, some as high as 300.
The military's progress on Qandala has been slowed by roadside bombs, laid by ISIS fighters along the main roads, according to the military officials.
The operation to retake Qandala back from the ISIS began exactly one week ago. The militants captured the town in October this year.