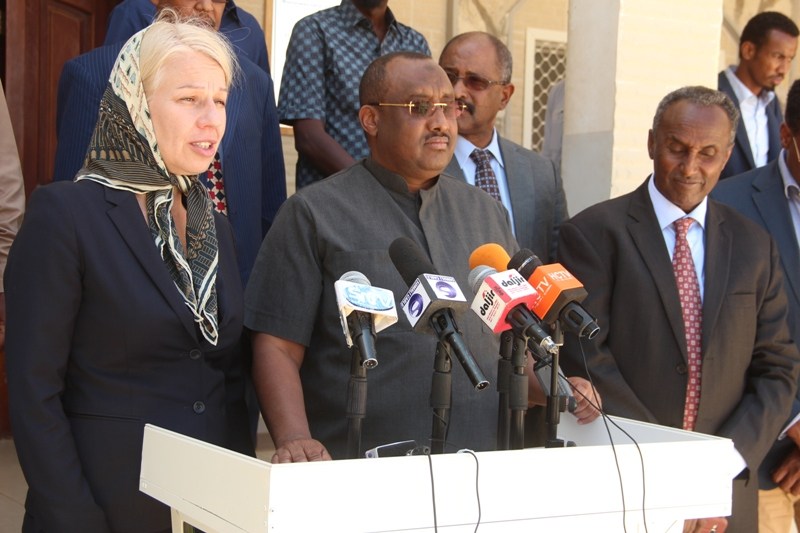 Garowe-(Puntland Mirror) Puntland's President Abdiweli Mohamed Ali on Wednesday met with Finland ambassador to Somalia Tarja Fernandez.
The meeting took place at the Puntland Presidential Place in the capital, Garowe.
After the meeting, the president said that he and the ambassador discussed issues related to the cooperation between the two sides.
President Ali stressed he and the ambassador Tarja Fernandez agreed to boost the development projects in Puntland, which is donated by Finland.
On her part, Fernandez said that she is very delighted the relationship between her country and Puntland government in Somalia. She pledged to upturn her country's development help to Puntland.
The meeting was also partook Puntland Minister of Planning Shire Haji Farah and Minister of Health Abdinasir Osman Ise.