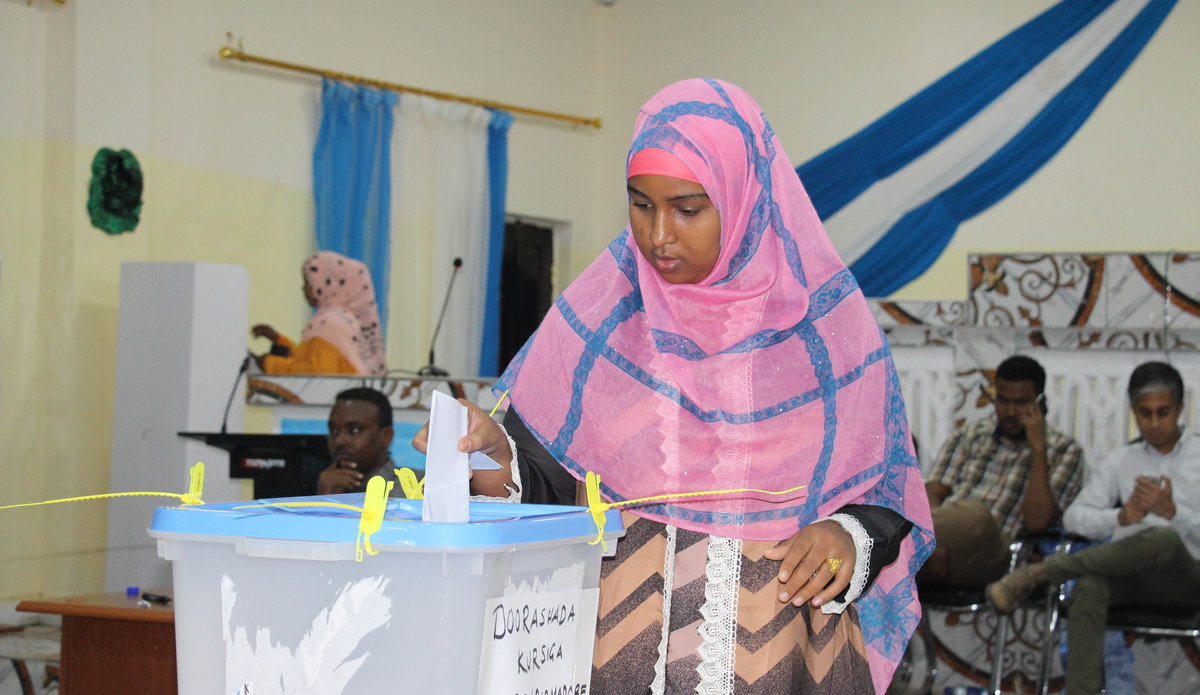 Somalia could be pushed to the edge if the government unilaterally postpones elections due to the coronavirus outbreak without consulting the opposition, according to the International Crisis Group.
The Horn of Africa country is scheduled to choose members of parliament in November and a president in February, in what could be its first universal suffrage elections in five decades. Opposition politicians have warned the government not to use the pandemic to postpone the vote.
"Actions designed to exploit the crisis – especially any unilateral decision by the federal government to postpone the elections – could pose a serious threat to the internationally supported Somali state-building project," ICG said in a report on Friday.
The government is committed to "making sure to use every avenue in order for the election to be held on the agreed time," Deputy Information Minister Adam Isak said.
Tensions are already running high with the federal government, opposition groups and semi-autonomous regions jostling over preparations and how the elections should be handled. The virus emergency risks undermining Somalia's recent progress toward debt relief, and could also tempt al-Qaeda-linked group al-Shabaab to step up attacks, according to ICG.
Somalia, with one of Africa's most fragile health-care systems, millions of internally displaced people following a civil war, and battling the worst locust invasion in decades, might be the least prepared country in the world for the pandemic, according to ICG. The government has confirmed 928 Covid-19 cases and 44 deaths.
"The authorities should resist the temptation to unilaterally extend the electoral calendar or amend voting rules, steps their rivals would almost certainly contest, perhaps violently," ICG said. "The Somali government should take care not to add a political crisis to the public health emergency."
Source: Bloomberg