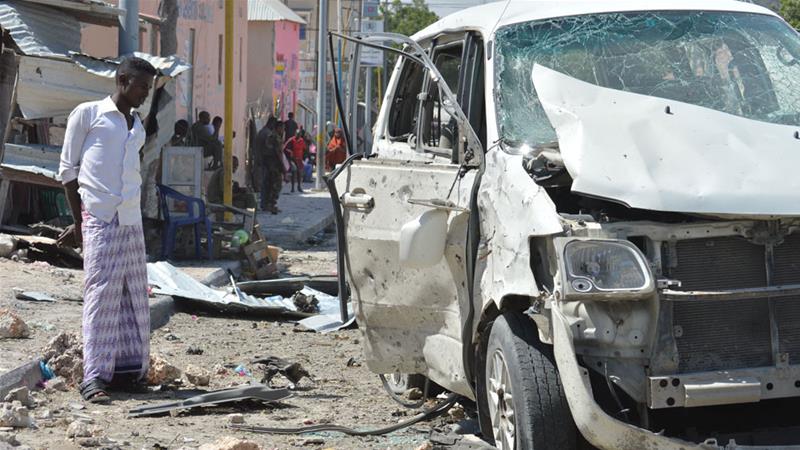 Mogadishu-(Puntland Mirror) At least three people have been killed in a car bomb blasts near AMISOM base in the Somalia's capital Mogadishu on Monday, official said.
One bomber drove a car into a checkpoint outside the headquarters of the African Union peacekeeping force AMISOM, killing three Somali officers stationed there, police officer Mohamed Ahmed said as cited by Reuters news agency.
Another vehicle then drove through toward the base's main gates but came under fire from peacekeepers.
The powerful blasts damaged the front of the nearby Hotel Peace, though there were no immediate reports of casualties there.
Al-Shabab armed group has claimed the responsibility for the Monday's attack, Al Shabaab's military spokesman Sheikh Abdiasis Abu Musab told Reuters news agency.
The attack came as Somalia expected to elect parliament speaker and president.