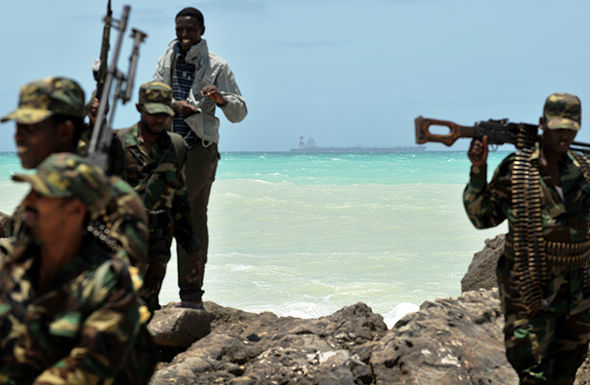 Mogadishu-(Puntland Mirror) Galmudug's security forces attacked Somali pirates and freed nine seamen kidnapped on an Indian commercial boat this month, Reuters reported on Wednesday.
Galmudug's minister for ports and sea transport Burhan Warsame, told to Reuters that pirates took the crew onshore in Galmudug area in central Somalia on Monday and clashed with Galmudug forces two days later.
"We rescued the nine crew and they are healthy and safe," Burhan told Reuters.
The pirates captured the Indian commercial boat known as Al Kausar earlier this month. 
Hobyo district commissioner, Abdullahi Ali Ahmed told Voa Somali they captured four of the pirates in the raid.
On Monday, the pirates told Reuters that they would keep the crew to use as bargaining chips for the freedom of pirates jailed in India.
Over the past weeks, Somali pirates have stepped up its attacks against commercial ships sailing in Somalia waters.
In recent, speaking to the local media some of the local fishermen threatened to take up guns another time and return piracy to battle what they called "the foreign trawlers."