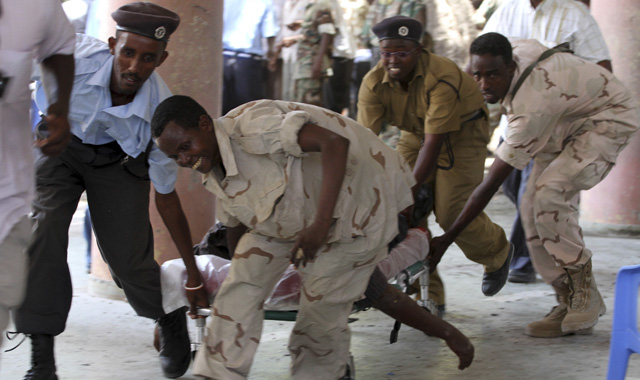 Bosaso-(Puntland Mirror) At least four Puntland soldiers were wounded after Al-Shabab gunmen attacked security checkpoint in Bosaso port town of Bari region on Sunday nightfall, resident said.
A resident in Bosaso who asked not to be named because of security concerns, told Puntland Mirror that the gunmen have attacked security checkpoint located near the Netco road in Bosaso.
The resident added that the gunmen threw a grenade into the security checkpoint before they exchanged fire with security forces.
After fifteen minutes of firing of guns between the Al-Shabab gunmen and the Puntland security forces, the gunmen escaped from the scene, according to the resident.
The wounded soldiers were taken to hospitals in Bosaso, according to medical officials.
Al-Shabab armed group has claimed the responsibility for the Sunday's attack, according to its main broadcaster, Radio Andalus.
In the past few months, Bosaso saw a wave of deadly attacks targeted government officials, claimed by terrorist groups such as Al-Shabab and ISIS.