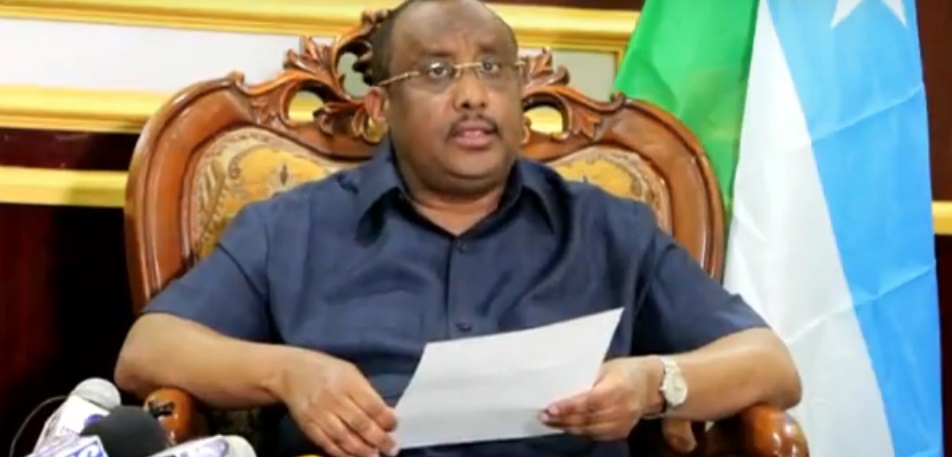 Garowe-(Puntland Mirror) Puntland President has vowed that Somaliland "will pay a heavy price" for its aggressive attack on Puntland territory.
Speaking at press conference held at presidential place Wednesday, Abdiweli Mohamed Ali said: "Puntland is sufficient to defend its land and its people, I would tell Hargeisa administration will pay a heavy price for their offensive on Puntland, and they will get the right answer,"
Abdiweli said his government was busy the visit of Somali President Mohamed Abdullahi Farmajo when Somaliland launched attack on Puntland Monday.
The president also stressed that Somaliland's attack against Puntland is helping the international terrorists, who have been fighting with Puntland forces.
"Puntland is battling terrorist organizations such as Al-Shabab and ISIS, Somaliland's attack on Puntland is helping and shielding global terrorists,"
On Monday, forces from Somaliland took control of Tukaraq village of Sool region following an attack.