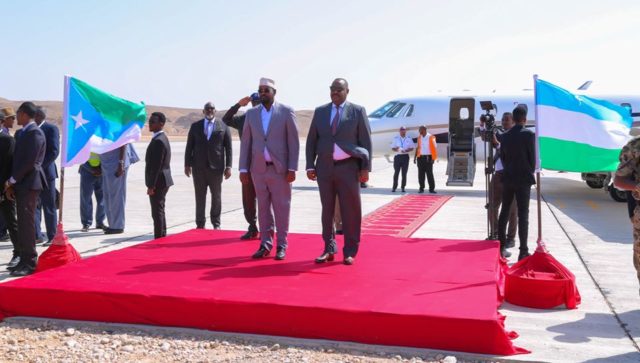 Bosaso-(Puntland Mirror) Jubaland President Ahmed Mohamed Islam on Thursday arrived in Bosaso.
He was received by the leader of Puntland Said Abdullahi Deni at the airport of the commercial town.
The trip of Jubaland President to Puntland is aimed at discussing the mutual interest of the two regional states and the overall situation of Somalia, Ahmed said at a press briefing.