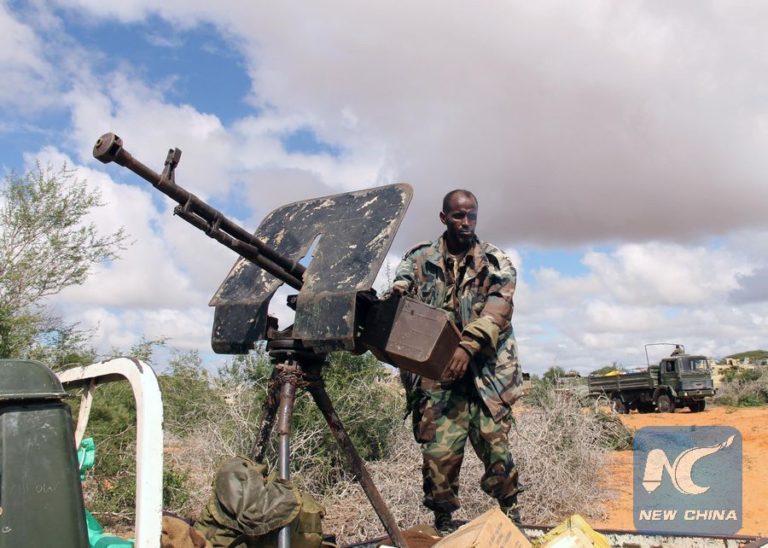 Mogadishu-(Puntland Mirror) Somalia federal government said their forces had killed 15 al-Shabab fighters after they attacked an army base in Goof-gaduud area, about 24 kilometers south of Baidoa town in Bay region, official said.
Col. Ismael Khalif, Somali National Army commander of 60th Section, who spoke to Somalia national news agency, said they thwarted the attack from Al-Shabab terrorists.
"Al-Shabab fighters attacked our forces in Goof-Gaduud area Southwest Somalia, but we detected the attack, terrorists did not their goal to capture the area, we killed 15 members of Al-Shabab militant group as well as a number of others were wounded", The Army Commander said.
Meanwhile, the army commander said one of their soldiers was killed in the attack.
Casualty figures from this type of attack are impossible to verify independently.
The al-Shabab group was forced out of the Somali capital Mogadishu five years ago, but continues to carry out regular attacks on military, government and civilian targets in its battle to overthrow the internationally-backed administration in Mogadishu.