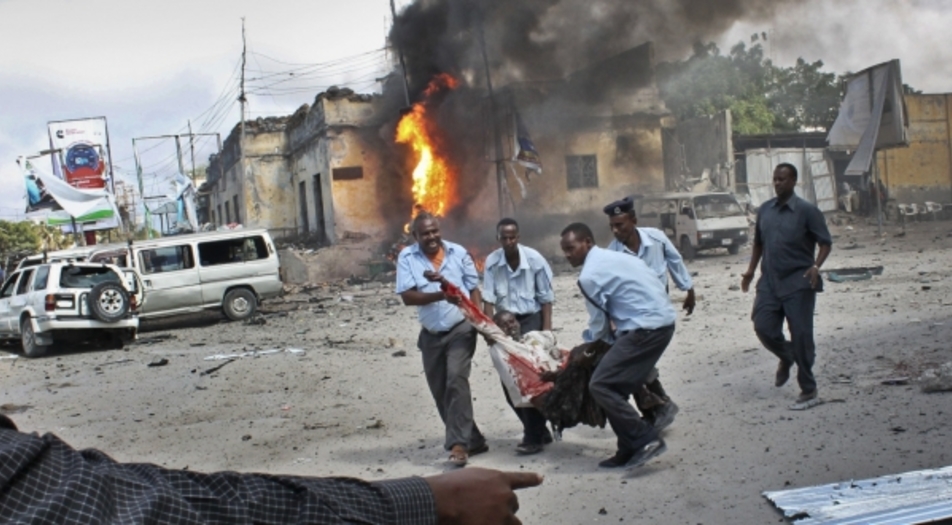 Mogadishu-(Puntland Mirror) At least six people were killed when a suicide car bomber exploded into headquarters of Hodan district in Mogadishu on Monday, security and medical sources said.
The HQ was destroyed completely by blast.
According to medical sources, more than 13 other people, mostly district employees and soldiers, were wounded in the attack.
Photos and short clips from the scene are showing a huge smoke rising into sky. 
— HAFID #SOM🇸🇴 (@Hafid505) September 10, 2018
The Monday's blast was second attack against district offices in Mogadishu in this month. Howlwadaag district was targeted on early September, leaving at least six dead, claimed by Al-Shabab militant group.