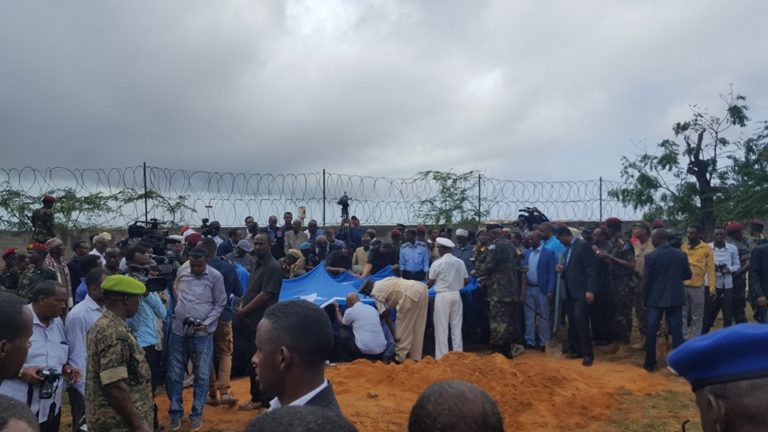 Mogadishu-(Puntland Mirror) The body of former Somali Prime Minister, General Mohamed Ali Samatar was Thursday laid to rest at the headquarters of Somali defence ministry in the capital Mogadishu.
The late Samatar was worked as defence minister, vice president and prime minister of Somalia during former president Mohamed Siad Barre's administration from 1969 to 1991.
The funeral service was attended by Somali president Hassan Sheikh Mohamoud, Prime Minister Omar Abdirashid Ali Sharmake, parliamentary speaker Mohamed Sheikh Osman Jawari and presidents of Jubaland and South West state.
General Mohamed Ali Samatar was died in the US earlier this week. He was 85.
The 85-year-old man is remembered for his big role in building the Somali national army.
After leaving his country in 1990, the departed stayed with his family in Virginia US before his death.
Somali federal government ordered flags at half-staff for a three day period in honor of Mohamed Ali Samatar.
(Written by Said Abshir Yousuf, edited by Abdi Omar Bile)