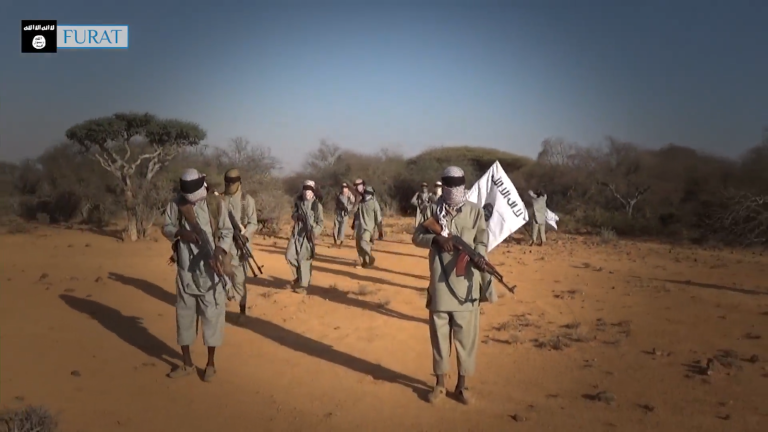 Garowe-(Puntland Mirror) ISIS militants has claimed the responsibility for a gun attack at hotel in Bosaso port town of Bari region, the group said in a statement via its Amaq news agency.
The attack targeted International Village hotel, which is frequented by Puntland government officials, and security officers.
The attack has left at least four people including two gunmen and two guards of the hotel, security officials confirmed to Puntland Mirror.
An eyewitness in Bosaso told Puntland Mirror by phone that the gunmen attempted to enter inside the hotel but was shot dead by security guards.  
Last week, ISIS militants have beheaded three Puntland soldiers in Bari region.
On December 7 last year, Puntland government forces take back Qandala coastal town of Bari region, which fell to ISIS in October, 2016.