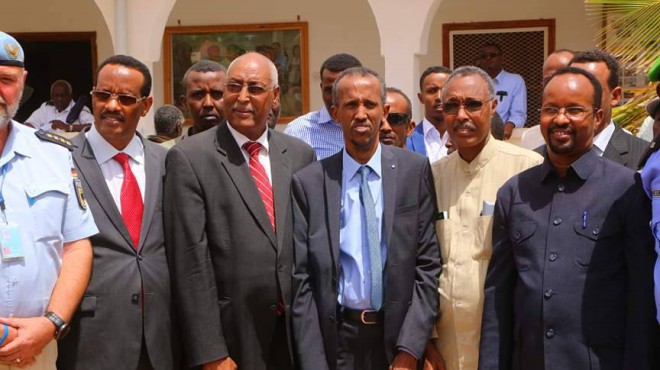 Galkayo-(Puntland Mirror) A meeting between Puntland and Galmudug is expected to open in Galkayo town, aiming to stabilize the region of Mudug, according to sources.
Puntland vice president Abdihakim Omar Amay and Galmudug vice president Mohamed Abdi Hashi arrived in Galkayo town to participate in the meeting.
The two sides have recently formed a joint police forces operating in Galkayo to prevent acts of insecurity.
A remote area in Mudug region has been experiencing bloodshed incidents between people hails from Puntland and Galmudug.