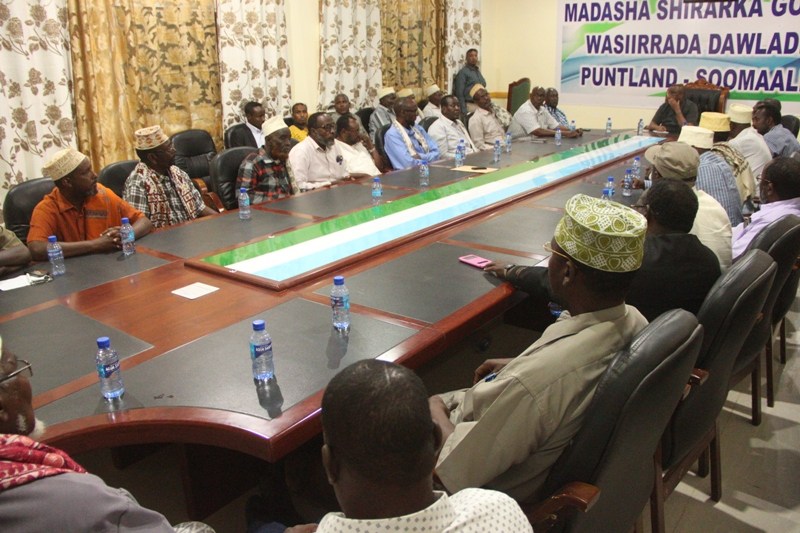 Garowe-(Puntland Mirror) Garowea's traditional elders on Sunday evening met with President Abdiweli Mohamed Ali at the Presidential Place in the Puntland capital, Garowe.
The meeting discussed various issues including the security and growth of the capital, as traditional elder told Puntland Mirror over phone.
Mohamed Ali, Garowean traditional elder told Puntland Mirror after the President Ali talks, which lasted two hours, that traditional elders and President agreed to work together to combat acts of insecurity in Garowe, which is the HQ of government institutions.
The meeting was also attended by Minister of Security Abdi Hersi Ali and Minister of Health Abdinasir Osman Ise.
This is the first meeting between the two sides in the last two years.
Over the past few months, Puntland forces demanding salary had captured government institutions including Parliament complex in the capital.