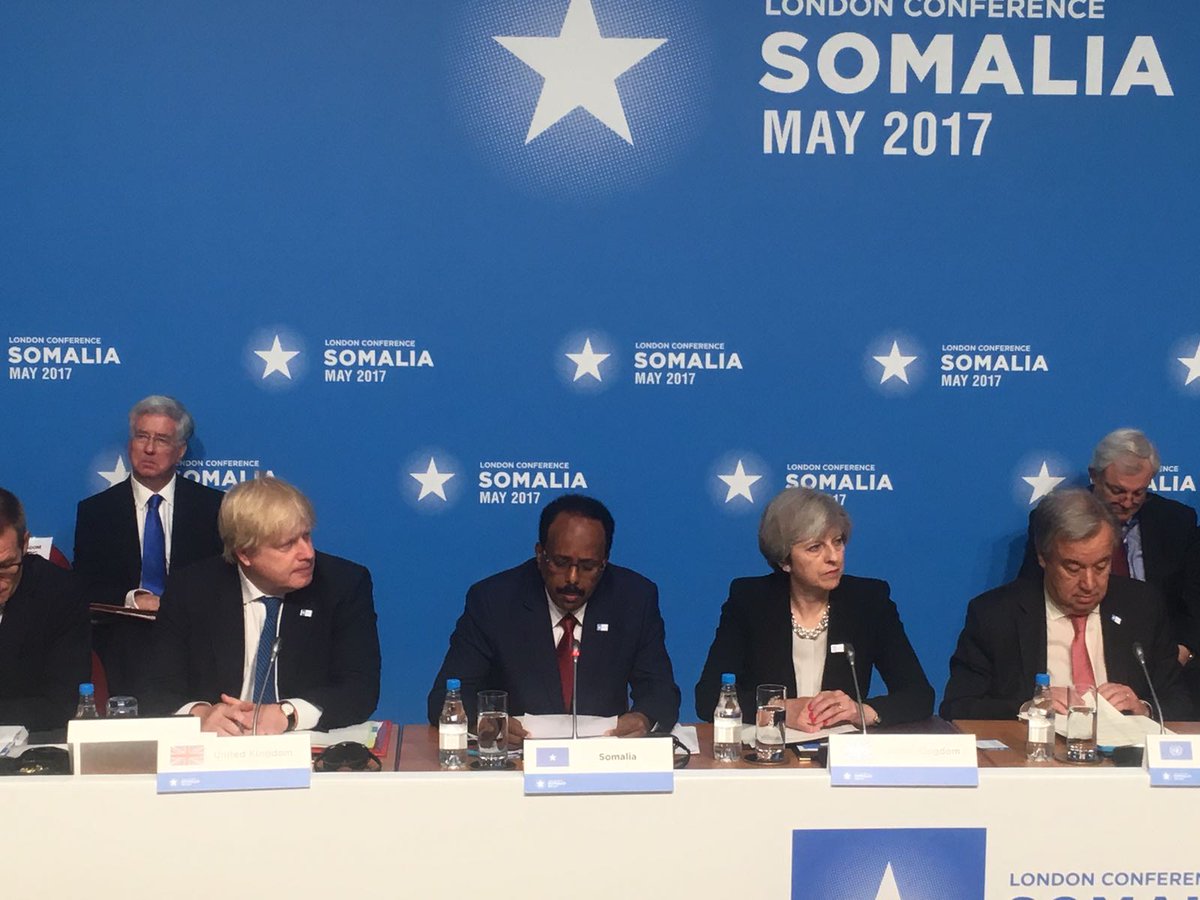 London-(Puntland Mirror) London Somalia Conference kicked off on Thursday in London.
The one-day conference is attended by dignitaries including UN Secretary General Antonio Guterres, Turkish PM Binali Yildrim as well as the presidents of Kenya and Uganda.
Somali political leaders led by President Mohamed Abdullahi Farmajo also are present at the conference.
The conference will focus on agendas, including security, political, economic, and humanitarian.
UK is hosting the conference and this is the second in six years, the last one was held in London in 2012.