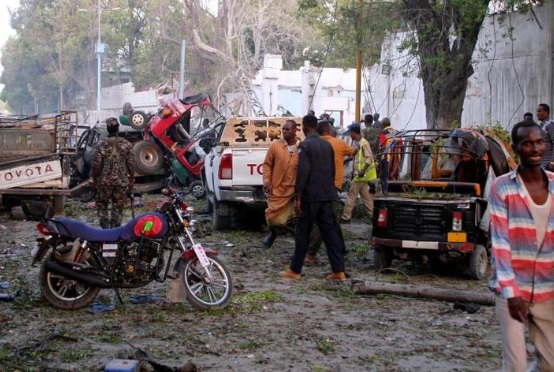 Mogadishu-(Puntland Mirror) At least 10 people were killed after a suicide car bomb was rammed into Naasahablood hotel in Mogadishu on Saturday, security and medical sources say.
A few minutes later a car bomb exploded near the former parliament house nearby.
More than 20 people also wounded in the blast, medical officials in Mogadishu told Puntland Mirror.
Most of the people killed in the attack were civilians and soldiers, according to sources.
Al-Shabab armed group take credit for the attack, saying they targeted ministers and security officials who were inside the hotel.
The attack came a week after truck bomb exploded in Zoobe junction of Mogadishu, killing more than 350, it was the deadliest blast in Somalia's history.