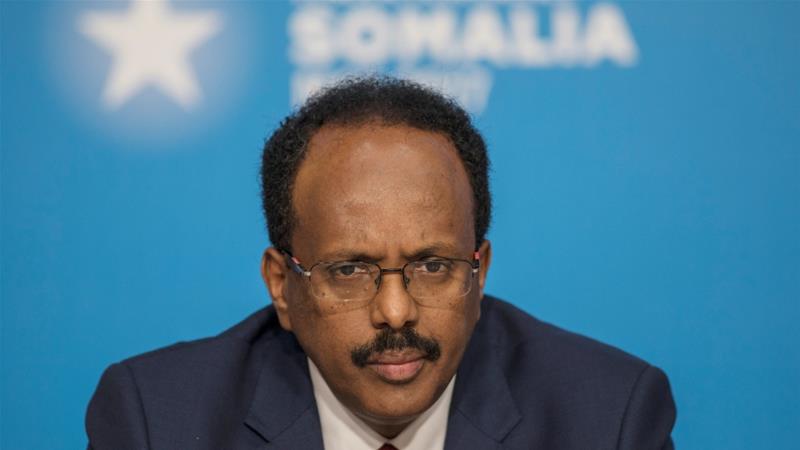 Somalia's president has called on the international community to lift an arms embargo on his country because Somali forces need more weapons to increase fighting against Al-Shabab militants.
Speaking on Thursday at a Somalia conference held in London Mohamed Abdullahi Famajo said: "For far too long, our security forces and terrorist groups have been fighting using the same type of light weapons – mostly AK47s. The longstanding arms embargo on Somalia severely restricts our ability to procure heavy weapons," 
"Time has come for Somalia to be able to get access to qualitatively better equipment and weapons than the terrorists," he added.
The embargo was imposed on Somalia in 1991 when the country fell into civil war.
Last month, President Farmajo declared an offensive against Al-Shabab.  
Al-Shabab armed group has been fighting for years to topple internationally-recognized government in Mogadishu.