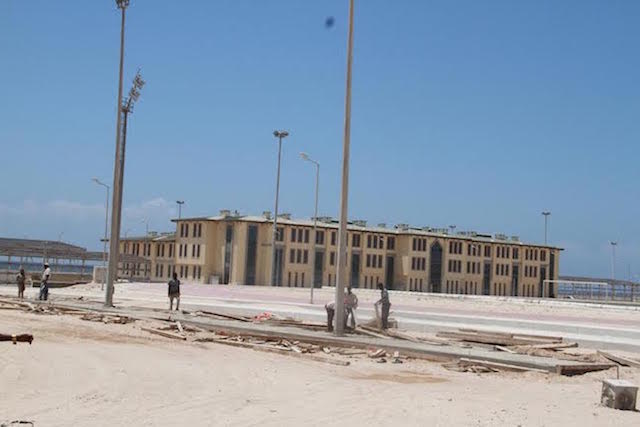 Garowe-(Puntland Mirror) Turkey is expected to open its military base in Somalia in April this year, according to the Turkish media.
According to the Yeni Safak newspaper, the Turkish Army will train Somalia troops and troops from other African countries at the base, which has been under construction near Somalia's airport in Mogadishu since March 2015.
Turkey's President Recep Tayyip Erdogan and General Staff's Chief Gen. Hulusi Akar are expected to take part in the official opening ceremony, which is due to take place in April, according to the sources.
The construction costs reportedly make up $50 million. About 500 soldiers will be able to train at the same time, the base occupies 400 hectares and includes three military schools, dormitories and depots.
Last week, Somalia's ongoing defence minister Abdikadir Sheikh Ali Dini along with Turkish military officials has visited the base in the Mogadishu.
The base will be one of the Turkey's largets millitary base in a foreign country.