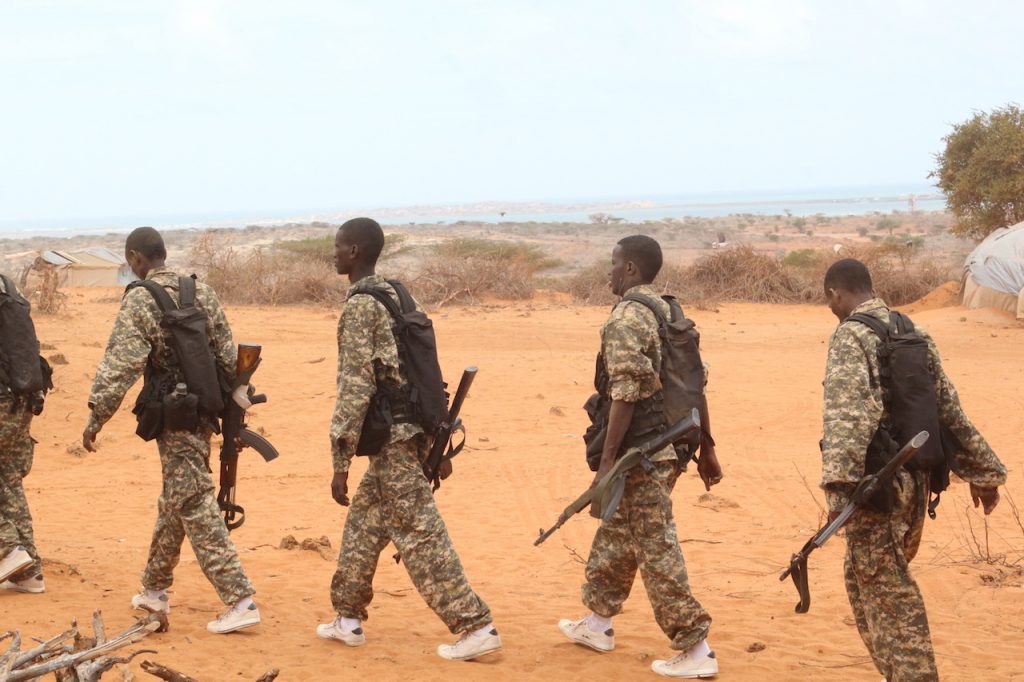 Kismayo-(Puntland Mirror) Jubaland forces backed by Kenyan troops under AMISOM on Tuesday recaptured Badhadhe district of Lower Juba region from Al-Shabab militants, minister said.
Abdirashid Hassan Nur, Jubaland security minister told BBC Somali that the allied forces have regained control of the district and killed numerous militants.
"Our forces and their friends have taken full control of the Badhadhe district, we killed several terrorists," Nur told BBC Somali.
Badhadhe, located about 180 km from Kismayo town, the district fell to Al-Shabab on January 26, 2016.
Al-Shabab was ejected from Kismayo in 2012, but still has a presence in large areas of Juba regions.