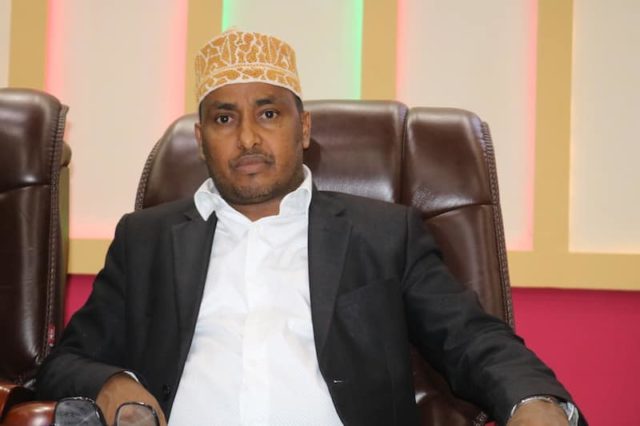 Abdirashid Yousuf Jibril was a songwriter lived in the UK before joining the Puntland election campaign in 2013 to support former President Abdiweli Mohamed Ali.
During the election campaign in 2013, he composed a famous song called "Taageer Cabdiweli".
When he won the election, President Abdiweli appointed Abdirashid Yousuf Jibril as director of information at the presidency and has been in office since late 2018.
During the tenure of Abdiweli, Abdirashid had more influence than his occupation, thanks to a close friendship with the former president.
In late 2018, he was selected as a member of the Puntland parliament.
In the January 2019 election, he ran for parliament speaker, but he had lost in the first round of that election.
Abdirashid, a vibrant young man, is remembered for linking his home region of Sanag and the Abdiweli administration, resulted in projects including the construction of the tarmac road between Eldahir and Erigavo.
On Thursday, he won to become the speaker of the Puntland parliament, a third power of the government.
Puntland Mirror writers contributed to this look back on the political period of the new speaker.