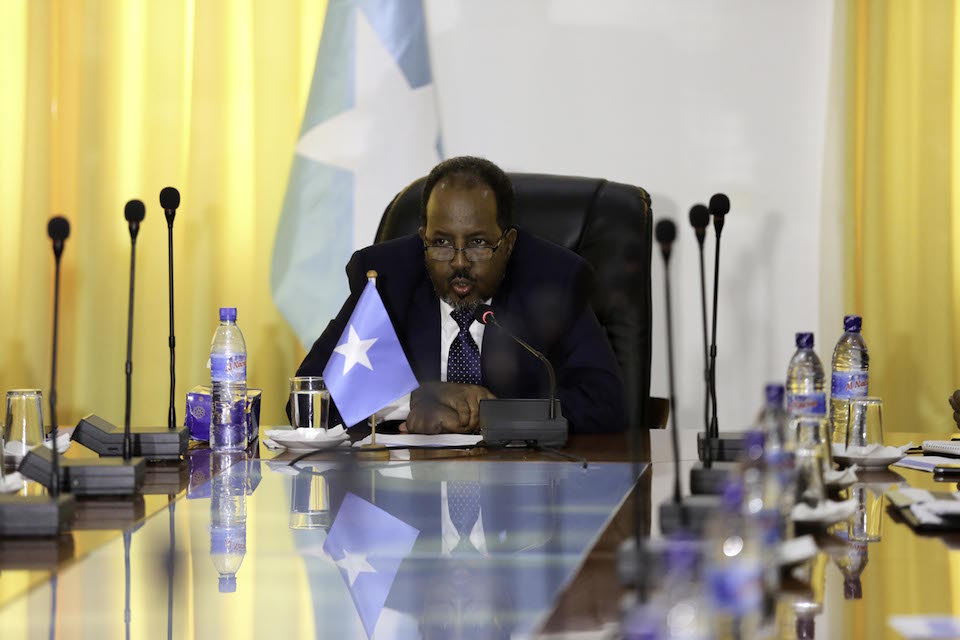 Mogadishu-(Puntland Mirror) Somalia's political leaders meeting also called the national leadership forum (NLF) is expected to open in the capital Mogadishu on Monday, according to the Somali president.
Regional leaders from Puntland, Jubaland, South West and Galmudug as well as Somali federal government top leaders are expected to attend the meeting, which will be the last.
Hassan Sheikh Mahamoud, Said that the meeting will focus on political and security development made in the country, and also will discuss the issues of promoting the upcoming elections.
According to the Somali electoral commission, the country's presidential vote will take place on November 30, this year.