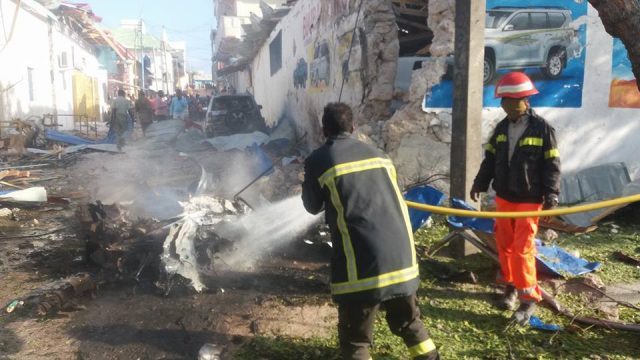 Mogadishu-(Puntland Mirror) At least one person was killed in a car bomb in Mogadishu on Monday, security sources say.
The blast occurred when a car packed with explosives blew up near Maka Al Mukarama Street in Mogadishu, according to sources.
There is no group claimed Monday's blast, but Al-Shabab militants often carry out such attacks.