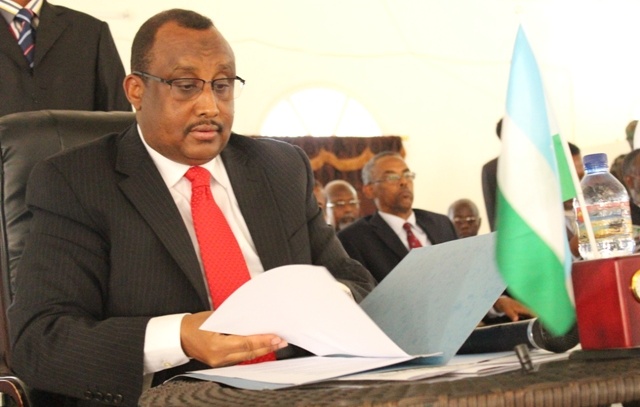 Garowe-(Puntland Mirror) Puntland President Abdiweli Mohamed Ali on Monday carried out a minor reshuffle of cabinet.
The list reads as follows:
Abdirahman Barkhad Warsame, Minister of Information.

Abdikhadar Farah Shaiye, Minister of Rebuilding and Development

Mohamoud Farah Beeldaje, State Minister of Finance

Yasin Abdi Seed, State Minister of Education

Abdirashid Ali Geele, State Minister of Security

Abdifatah Hassan Hussein (Waloore), Deputy Minister of Health

Abdisalam Bashir Abdisalam, Deputy Minister of Health

Amino Mohamed Abdullahi, Deputy Minister Airports and Aviation

Abdiweli Mohamed Yousuf, Deputy Minister of Public Works and Transportation.
According to the new cabinet list, only one new ministry has joined the government, which is the Ministry of Rebuilding and Development.
This is the second cabinet reshuffle made by the President since he came to power in January 2014.