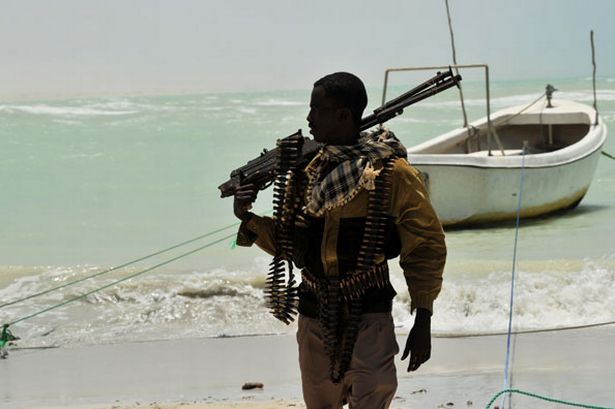 Garowe-(Puntland Mirror) Suspected Somali pirates have seized merchant vessel carrying oil, an official confirmed to Puntland Mirror.
A Puntland security official, who requested anonymous, told Puntland Mirror that the vessel is believed to be a merchant vessel carrying oil from UAE was hijacked yesterday in the Indian Ocean of the Bari region in Puntland.
The pirates have taken the vessel on the east coast of Alula district in Bari region of Puntland, Somalia, according to the security officer.
The officer did not reveal the number of pirates involved in the attack against the merchant vessel.
The number of attacks by Somali pirates has dropped significantly in the past five years.
This is the first reported attack on a merchant vessel off the coast of Somalia in more than five years.
In recent, speaking to the local media some of the local fishermen threatened to take up guns another time and return piracy to battle what they called "the foreign trawlers."