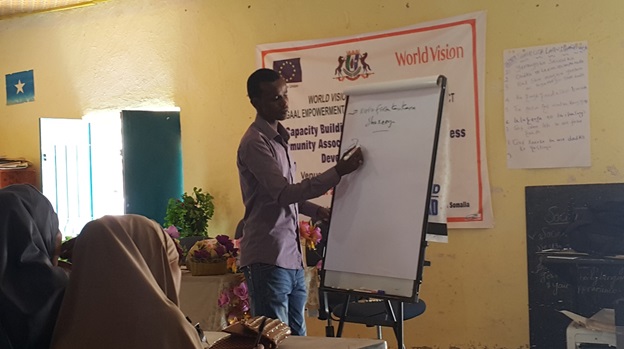 Garowe-(Puntland Mirror) The World Vision International on Monday, the 27th March has ended a two days training for the business associations and project management committees in Dangorayo district of Nugal province.
Briefly, the training's objectives were covered:-
To build the capacity of the business associations and project management committees by providing them capacity building training tailored to their capacity needs.

To help them to develop their business development action plans for their districts

To train Community Business Associations and PMC to business development skills

To train CBA and PMC how to identifying new markets for their products or services which producing small businesses in their districts. 

CBA and PMC of different districts to exchange ideas, information, business challenges and stories in their respective districts

To improve the leadership and management skills of the CBA and PMC, this will enable them to have enough capacity to handle challenges that might face them in the real life.

To train conflict resolution skills and mechanisms to the CBAs and PMCs for them to solve business conflicts and other conflict among their communities
Speaking at the closing day of the Business training, Dangorayo district commissioner, Mukhtar Abdirahman that he was keen to the training held in his district suggested  that "Today, I'm very pleased to bring these members from diverse areas who involve in Business activities in one way, or the other to such significant training. It's a millstone for all of us. It's high time to decentralize trainings such this one, instead the capital of Garowe to host in the first place. So on behalf of Dangorayo people, I'm very proud of hosting this superb Business development training''. Adding on that he exposed "I'm here to recommend on the World Vision International's huge undertaking projects in Nugal province, Dangorayo district specifically, they have a live impact on the local community''.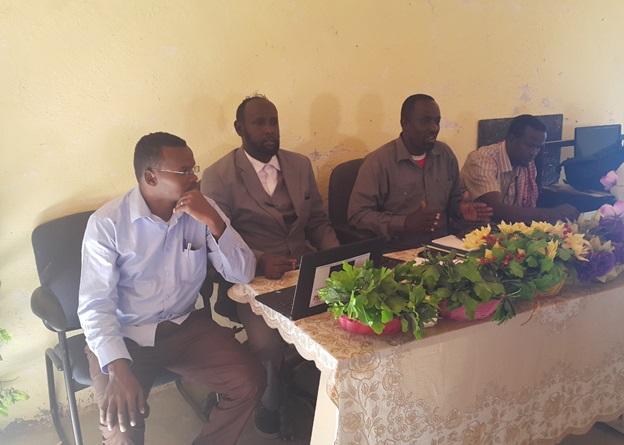 On her side, Salmo Said, World Vision's Dangarayo supervisor has taken her part by thanking and honoring the training's participants, and showed her sympathy their role in the success of the project in the three districts in Puntland. She commented that "I wish that you benefited a lot from this training that you will take back to your areas of residence''. "Such training, where diverse people brought on one board, it facilitates learn from each other when it comes Business ideals, Business growth in a given area, the challenges one encounters in his/her residence. So, I believe that you shared Business ideas among your selves, which will be an imperative to the life cycle of this project of ours''. She furthered.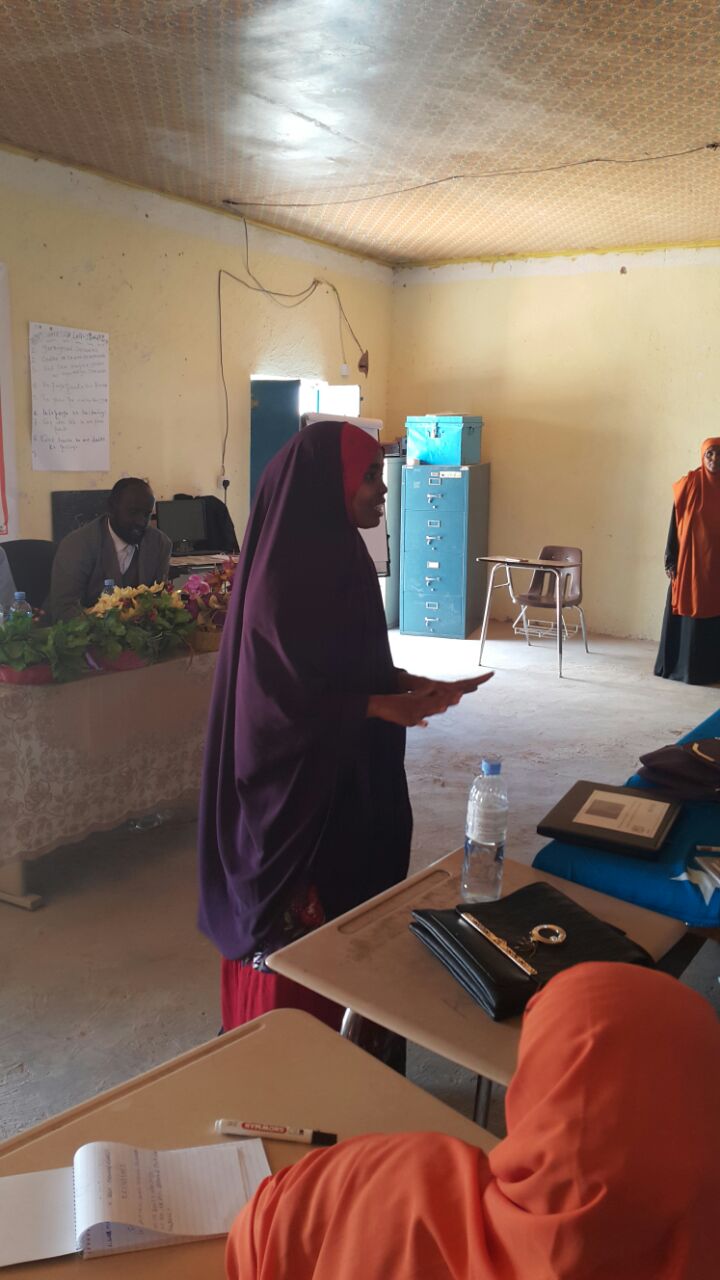 However, World Vision has been operating in the larger Somalia since 1992 and in Puntland region in particular, since 2010. World Vision Puntland is implementing a project (Nugal Empowerment for better Livelihood project) which is funded by the European Union.
This huge project, Nugal's empowerment for better livelihoods started on January 2015, and it is expected to end on September, 2017. This project covers districts including, Dangorayo, Burtinle, Garowe, Godobjiran and Eyl.
More pictures about the training taken by Puntland Mirror below: