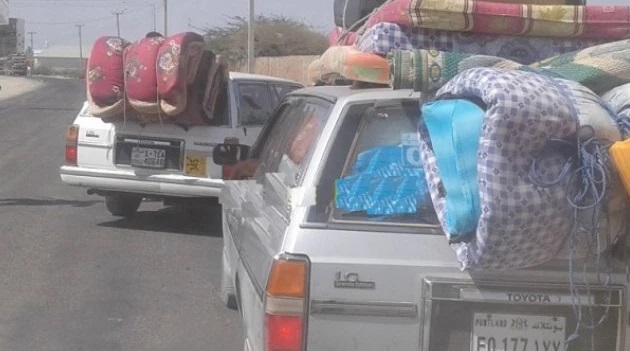 Galkayo-(Puntland Mirror) Around 50,000 people have been displaced from the town of Galkayo after heavy fighting erupted last week between the forces of Puntland and Galmudug, the United Nations said on Friday.
"Humanitarian partners estimate that 50,000 people have been displaced, 60 per cent of whom are IDPs facing secondary displacement. Humanitarian partners and authorities from south Gaalkacyo have reported that the majority of civilians from south Gaalkacyo have fled to parts of south Mudug and Galgaduud, while those from north Gaalkacyo fled to locations of north Mudug and Nugaal." the U.N.'s Office for the Coordination of Humanitarian Affairs said in a statement.
According to the OCHA's statement, 11 people had been killed in the fighting so far, citing local officials.