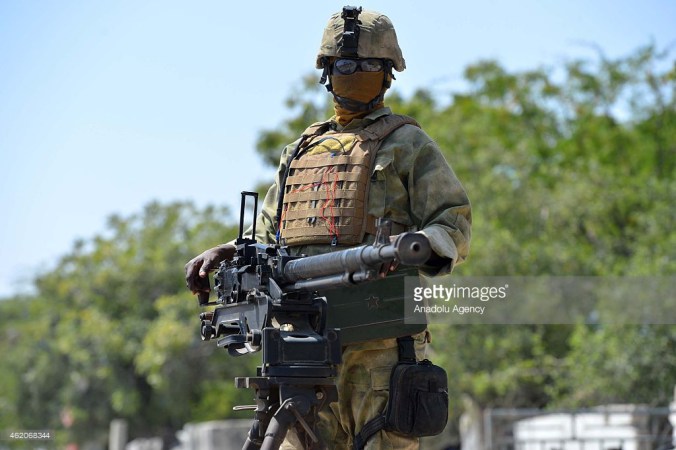 Mogadishu-(Puntland Mirror) Somalia's National Intelligence and Security Agency (NISA) have detained nearly nine people in connection with a car-bomb attack in the Somali capital Mogadishu, state-run Sonna news agency reported.
At least three UN Somali guards were wounded when a bomb attached to their car exploded near UNDP HQ in Mogadishu on Wednesday.
Al-Shabab armed group has claimed the responsibility for the Wednesday's blast, the group's military operations spokesman Abdiaziz Abu Musab confirmed as cited by Reuters news agency.